Posted by
Miranda
December 05, 2007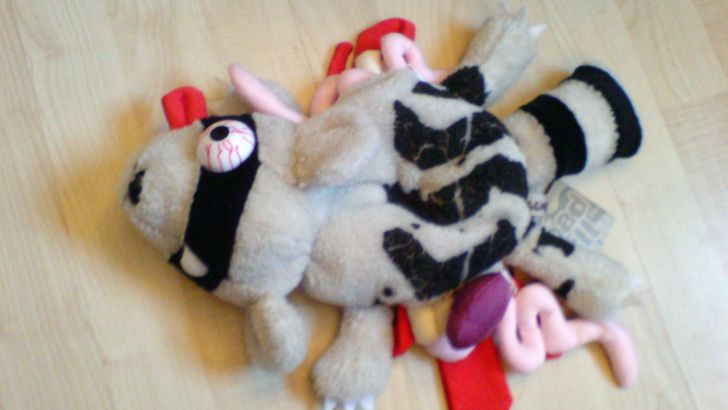 Big thanks to Adam for sending us over one of his new Roadkill toys Twitchy. We think that he is awesome and also very cute, considering his guts are all hanging out.



Apparently he was run over by a milk float last Thursday, near the Hanger Lane Giratory System. He was then peeled off the road and put into a hermetically sealed body bag (which is comes packaged in) to stop the maggots getting in. He also comes with a toe tag, giving you the particulars of his demise. His next of Kin, Grind the Rabbit, has signed the release form for Twitch to start being sold.



He is availble from playlounge and iksentrik now for just £25, top top quality worth every penny!! Come on he just wants a loving home :(
Similar posts
Thursday, July 21, 2016 - 4:08pm

Flat Bonnie might not have a booth at SDCC this week but that's not stopping new releases from them!

Friday, July 1, 2016 - 1:29pm

Kidrobot aren't stopping with Dunnys when it comes to their collaboration with the Andy Warhol Foundation. Pre-orders just popped up on Rotofugi for five plush versions of Andy's prints. Banana, Revolver, Soup Can, and Brillo Box are all here.