Posted by
Geoff
January 14, 2008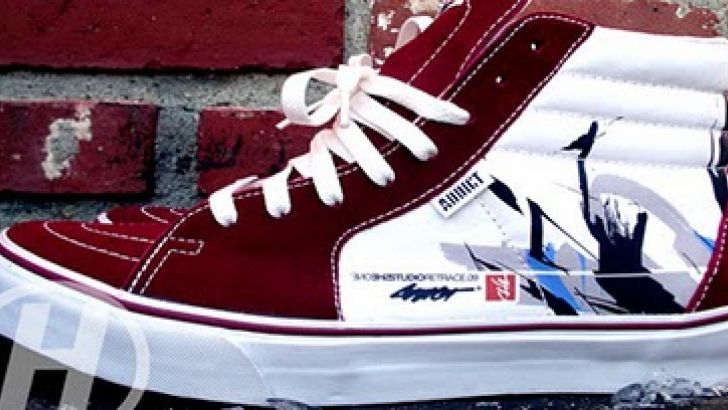 I'm probably in the minority by thinking that Vans have really sucked over the last few years. Too many collabs jumping from one bandwagon to another...oh and the whole love-in with Neckface hasn't really enamoured me to them either.
But I'm a total sucker for the classic Sk8 shoes. So these lovely burgundy Addict x SheOne S8hi's will be mine. Oh yes.
Similar posts
Monday, October 8, 2012 - 6:41pm

Addict have a launched a new Star Wars series of T-Shirts designed by Mitch Bwoy and Shogun.