Posted by
Geoff
March 10, 2008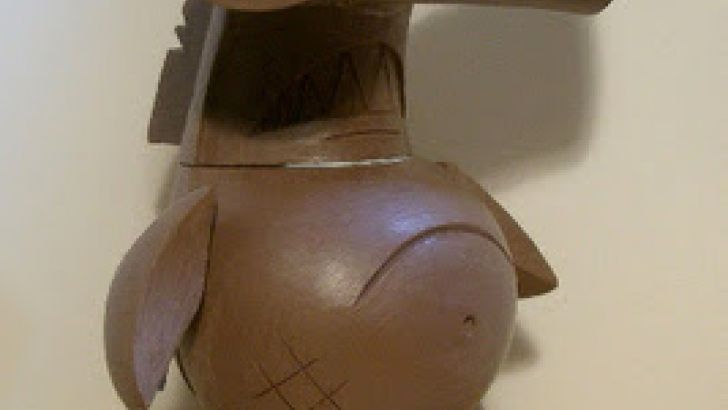 Picture from Vinylpulse



Incoming from Joe Ledbetter - wow really churning them out, Ringo only just out, Smash about to be released and now this "Hammerhead". Only a prototype but so far it doesn't look too bad. This is the next piece in Wonderwall's Kaiju For Grown Ups series



Liking the details on the head and body but right now the legs are ruining it for me - looks like a nice body/head sculpt whacked onto the Gamerita's legs. Ever see a shark with legs (apart from human ones in it's mouth)?? Should have flippers...but then it will look a lil bit too much like ToyQube's Sharky!!! Perhaps Sharks are the new Apes in the vinyl world??



Prepare for the hype people!
Similar posts
Wednesday, November 11, 2015 - 11:15am

Joe Ledbetter has just announced that his last Fire-Cat figure will be making its debut at DCon!

Tuesday, June 24, 2014 - 11:46am

Joe Ledbetter is going it alone, with his first independent vinyl toy release! In a revamp of the 2005 J. Led classic the Fire Cat, Ledbetter has overseen every aspect of its creation through to fruition.