Posted by
Geoff
March 12, 2009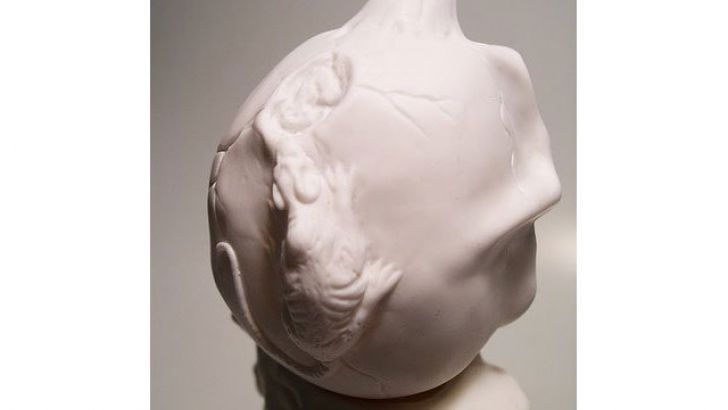 Interesting idea this...merging the murky worlds of kaiju and bootlegging or merely cashing on the growing hoardes of 'kaiju' collectors in the same way KFGU did? I'm thinking it falls into the grey area inbetween as this Mishka piece was sculpted by LamourSupreme and is being produced by Adfunture in China. This piece will initially be available unpainted, with a few HPs also for sale at the launch event, and comes with two heads - Madball-eque and the classic skully.
Biting satirical comment on the ways of the toy world or just plain crappy?
Similar posts
Friday, November 6, 2015 - 1:02pm

The Sucklord took over THE SHOP at THE STANDARD HIGHLINE last night!

Friday, September 5, 2014 - 1:37pm

The first look teaser pic of the new "Keep Watch" Dunny, designed by lifestyle brand МИШКА and premiere art toy producer Kidrobot.