Posted by
Geoff
April 30, 2010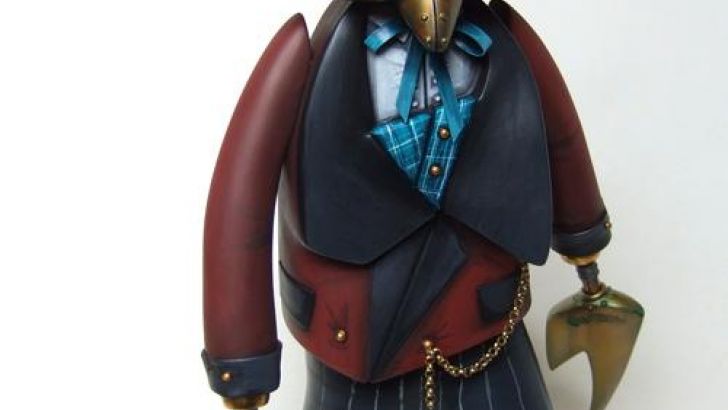 Things have been quiet on the Dok A custom front of late, although we know he has a new production piece in the pipeline with RAJE. Well he's back with a bang, or should that be 'a mechanical whirr' with this breathtaking custom based on the old 360 Toy Group Futura Nosferatu.
Commissioned by UK collector and friend of Clutter, Jack, to join a host of other custom Nosferatu's featured on this blog by FARKFK and Scribe, this piece is stunning mixing all the usual Dok A stylistic touches - not much else to add really, the pics say it all.
Similar posts
Thursday, January 21, 2016 - 12:40pm

Converse are teaming up with two iconic artists in the coming weeks to create new sneakers and apparel pieces.