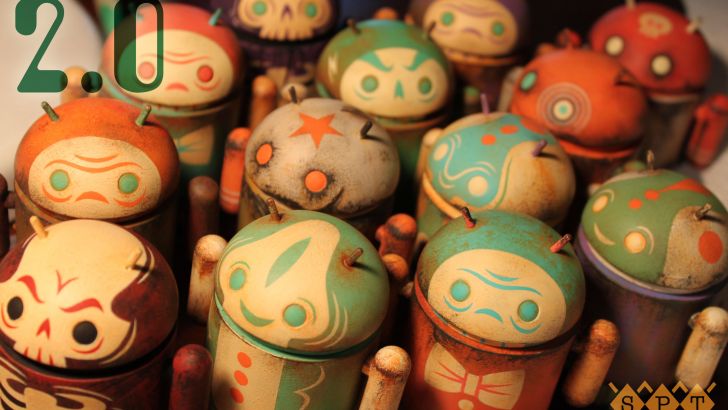 Scott Tolleson has just released images of his awesome custom Android series. There are 13 pieces in total and they will be exclusively available at SDCC, from booth (#4836), for $100 each. Some androids will act as their own blind boxes, in that they will randomly contain prizes! Including sketches, vouchers etc. 

Similar posts
Wednesday, July 13, 2016 - 3:31pm

The next flavor of Scott Tolleson's Kookie No Good is coming to SDCC!

Wednesday, April 20, 2016 - 1:28pm

Kidrobot have just revealed the 13 designs and one hidden chase that comprise Scott Tolleson's The Odd Ones Dunny series. I've got to say I'm surprised by these. While some of these are clearly Tolleson, several of them seem to represent a new direction for the artist.