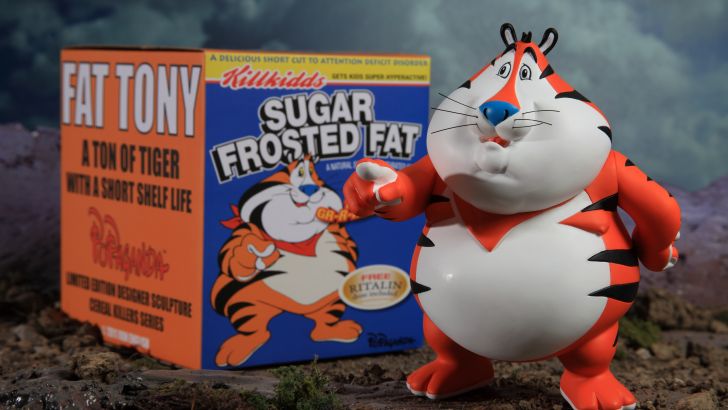 Ron just sent over some more pictures of the awesome Fat Tony for us to share with you (Thanks Ron!) - so i made them into an animated gif. We don't have word of an official release date yet, but we believe it will be with in the next couple of weeks, if not sooner, and will be an affordable price.  Again the low down is this original colorway will be limited to 500 pieces with follow up color ways limited too 100 each. I think this figure is going to run out of the door fast, so if you want one better act! Available from your local toy store!
They're ggggrrrrreeeat!! 
Similar posts
Monday, June 27, 2016 - 3:10pm

With SDCC around the corner, it's time to see what exclusives DKE Toys will have this year!

Tuesday, June 14, 2016 - 4:44pm

Popaganda and Clutter are very excited to drop Ron English's Trumpty Dumpty art toy this Thursday, June 16, and it's gonna be yuuuuuge.