Posted by
Nick
February 27, 2012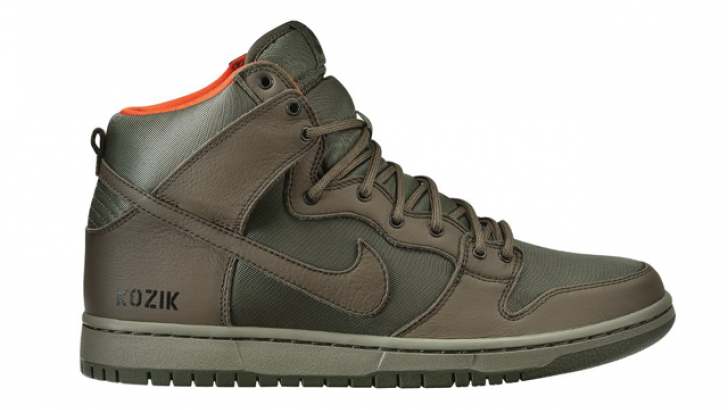 Revealed last night on Facebook by Nike Skateboarding and Frank Kozik is this forthcoming SB Dunk, and very nice it is too! I've not been into the SB releases for the last 6 months or so and i prob still won't buy this but the release, coinsiding with some Kozik tee designs, shows some nice subtle design features and material choices that will make it a must have for many.
Currently known as the Kozik Quickstrikes (a name known for determining a Nike limited release) the Dunks feature Military themed colors and material to 'protect you as the weather warms up'. Looks like a solid release to me with some hardwearing materials. Liking the orange lining too. And i'll even forgive the KOZIK on the heel considering its pretty subtle.
Check out the other graphics Kozik's been working on for the capsule release
Similar posts
Monday, September 28, 2015 - 1:16pm

Frank Kozik's classic Smorkin' Monger design "Jerome" will be attending New York Comic Con in an approp

Thursday, June 18, 2015 - 12:40pm

Kidrobot returns to San Diego Comic Con this year and is bringing a bevy of artists along for the ride!