Posted by
Erica
March 19, 2012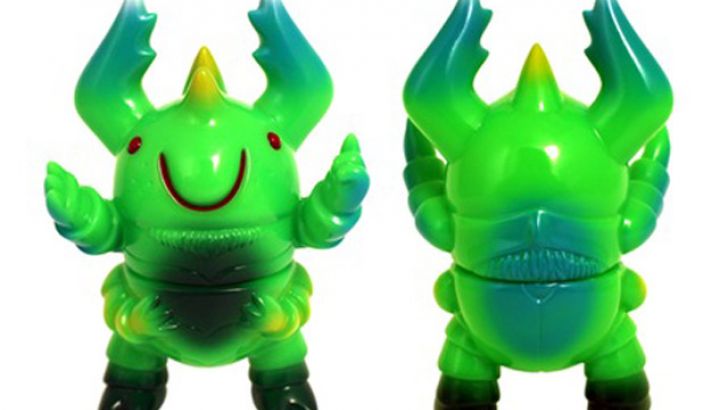 Super7 is stoked to introduce the Frederick the Beetle by Bwana Spoons. Fredrick is the newest member of the Monster Family. This Saturday, March 24th, Bwana Spoons' Frederick Fest will be at Super7! Bwana himself will be there, grinning from ear to ear. You will be able to see some of Bwana's original art, hand painted customs and party games..So Let the Festivities Begin!
The first release of Fred will be cast in green vinyl with blue, dark green, white, yellow and red sprays for $35 each.
Super7 Store

1427 Haight Street

San Francisco, CA 94133
Similar posts
Wednesday, February 10, 2016 - 9:16pm

We're gonna have to amend our Valentine's Day Gift Guide since Super7 have just revealed their Valentine's Day Pie Guy.

Wednesday, February 3, 2016 - 10:10am

London-based designer Fabrice Le Nézet has created this groovy-cute animation as an homage to the humble pump.