Posted by
Erica
March 28, 2012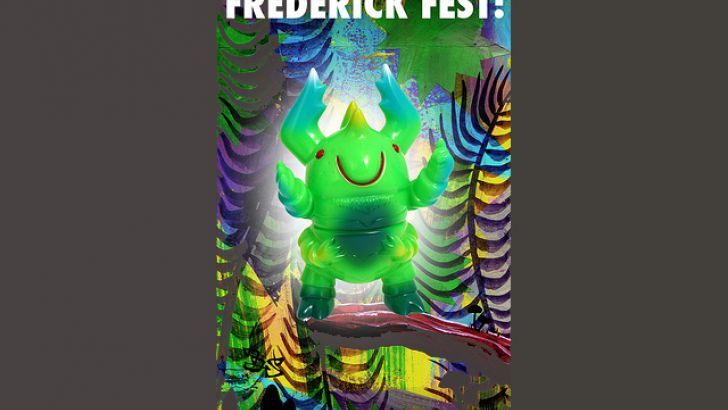 Last Saturday Super7 & Bwana Spoons were celebrating the welcoming of Frederick the Beetle to the Monster Family at none other than... Frederick Fest!

If you missed it check out some of the artwork below!
Bwana Spoons Blue Bearturd Deck
Bwana Spoons Green Bearturd Deck
You might recognize this little fellow, Bwana Spoons Stephen the Bat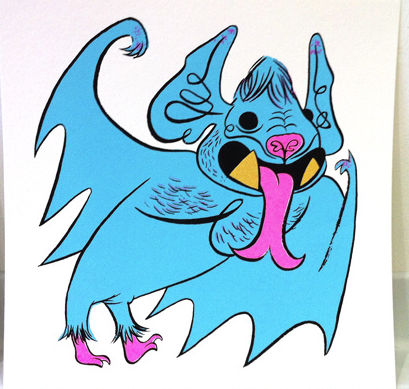 and of course, the bug of the hour, Frederick the Beetle
All smiles and giving away free hugs, Bwana Spoons's Frederick the Beetle is cast in Green vinyl with Blue, Dark Green, White, Yellow and Red sprays. $35 each.




All remaining customs, artwork and the debut release of Frederick the Beetle will be available Tuesday, March 27th at Noon Pacific online.
Similar posts
Friday, May 12, 2017 - 9:41am

Clutter Gallery is proud to announce It Sees All, a solo show by Yu Maeda!!

Monday, September 26, 2016 - 3:37pm

While the pessimists are saying the designer toy scene is dead, new brick and mortar stores are popping up on both coasts. While Martian Toys expands to Philly, Gravy Toys is putting a bird on it and coming to Portland, OR.