Posted by
Nick
March 26, 2012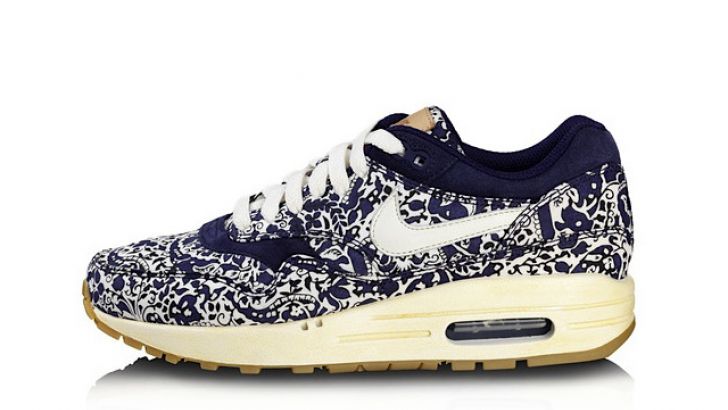 What a really disappointing drop this time round from the Nike x Liberty London collaboration. The duo's work has always been an aquired taste but a number of dodgy shoe silhouettes to work with have made this drop nothing much to shout about this summer.
The only real passable sneaker is the Max 1 design above. Relatively subtle and on a good classic shoe. No idea what the ones below are but the heavy white lines make for a major eyesore. And the less said about the red Cortez's and Dunks the better. DO NOT BUY
on the off chance you dismiss my opinion they will be dropping from April 2nd through to May. Plenty of time to find something better.
Similar posts
Wednesday, May 25, 2016 - 1:33pm

Need to kick some kaiju ass? Lace up with these sneakers from the newly announced Converse x Ultraman collaboration.

Monday, May 23, 2016 - 2:49pm

Shoes, betch. This print by Sons of Wolves features nine pairs of famous movie sneakers nostalgically hung on telephone wires. The clean, flat design makes this illustration absolutely wall-worthy.