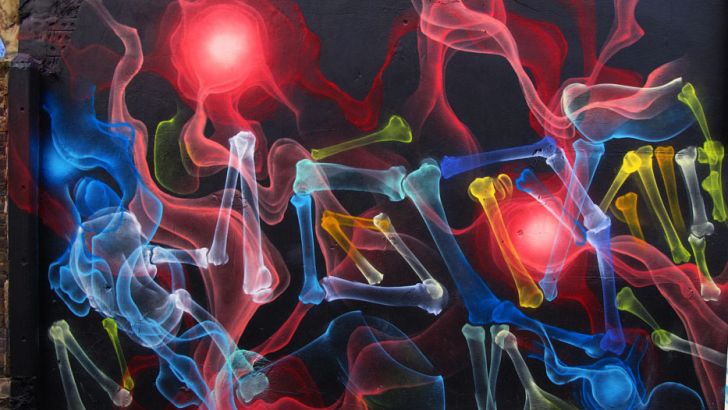 SHOK-1 just sent over these pictures of some awesome studies he has been recently creating. Developing an X-Ray spray style (shown above over an older painting  with new Neon Sprays,)  he has been successfully maintaining the depth of the image, and the 3 dimensionality, but overlaying transparency to make things seem see-through. It looks rad, I love it!
Similar posts
Wednesday, December 23, 2015 - 4:46pm

At a glance, this looks like the real deal. But upon closer inspection, it becomes clear that DrilOne more likely needed a magnifying glass than a step ladder to bomb this truck with old school bubble lettering.