Posted by
Erica
March 30, 2012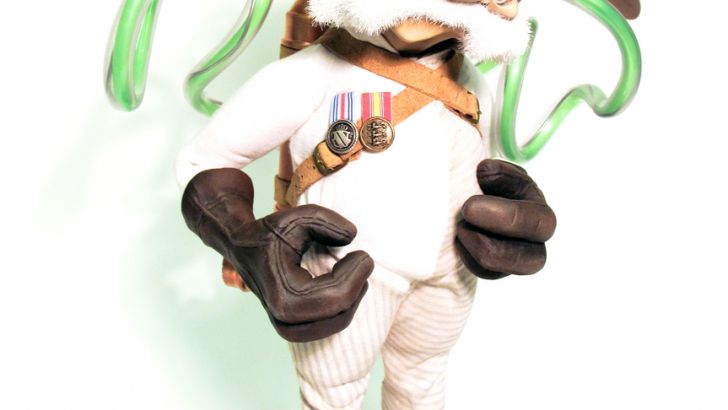 Stitches and Glue is proud to present us with their new figure Wing Commander Wallis. This piece started as one of the many 6" Blank Munny's sitting on the shelf, but one of the boxes was cracked open, and that was the moment that Wing Commander Wallis was born.
This figure has been hand sculpted and painted and comes with poseable arms and carbon rod skeletal legs. Wing Commander Wallis comes with a fully working propelled head unit, all you have to do is flip a switch. This piece also comes with its very own mahogany plinth with an engraving of the caption 'Mans Quest for Flight'.
This piece retails for £1,500.00
Check out this video of Wing Commander Wallis in action!
Similar posts
Wednesday, December 9, 2015 - 9:46pm

Today in adorable custom toy news, Martin Hsu has snapped a photo of this super cute Android. Hsu's thick but calculated brushstrokes paint a relaxing scene on the Android's belly, and the closed eye on the Android itself are a nice touch.