Posted by
Erica
April 18, 2012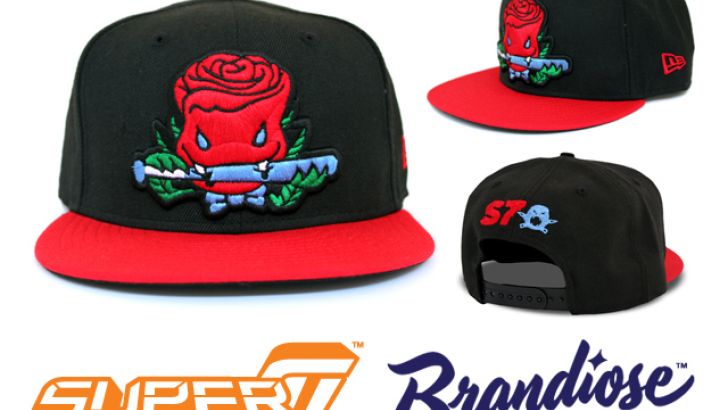 Super7 is stoked to announce their collaboration with Brandiose and The Clink Room, featuring the Green Hell Rose Vampire on a New Era Snap Back! This brilliant idea has come from, none other than, Josh Herbolsheimer.
Crafted by New Era, the Rose Vampire Snapback is a black cap with a red visor, black undervisor and red, green, blue, white and black embroidery. Choose from two sizes: Small (7 - 7 1/2) or Large (7 5/8+). Available this Thursday, April 19th at Noon Pacific at the Super7 Store. $35 each.
Similar posts
Wednesday, February 10, 2016 - 9:16pm

We're gonna have to amend our Valentine's Day Gift Guide since Super7 have just revealed their Valentine's Day Pie Guy.

Thursday, January 28, 2016 - 2:08pm

Dropping at noon Pacific (3PM Eastern) are two new colorways for some of Super7's most popular sculpts. Melted Rose Vampire is cast in a purple and GID swirl with hits of red, yellow, green, and silver paint. Pick one for $35 each.