Posted by
Nick
June 05, 2012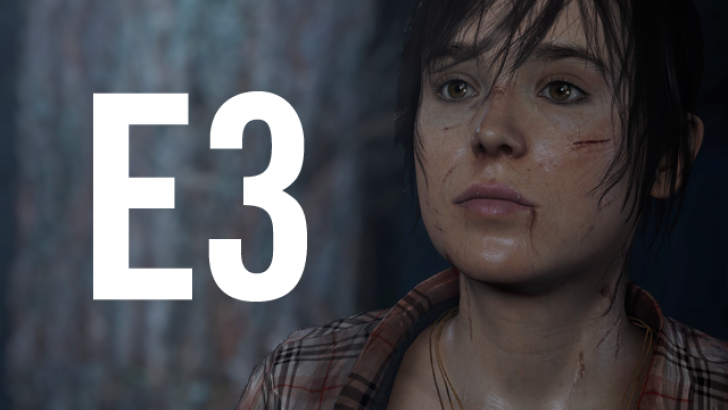 OK so E3 kicked off in LA yesterday and being very into my video games at the moment, i'm all over the info coming out of there at the moment, so long as it has nothing to do with the Wii U.
So yesterday there was the Microsoft and Sony press conferences, along with some other presentations from Ubisoft and EA Games. Halo 4 and Gears of War: Judgement didn't excite many people at all, especially not in comparison to the PS3 showings of 'Beyond: Two Souls' and in particular, the much anticipated 'The Last of Us'. Check out some more on these titles below, as well as one of the other games that got me hot under the collar: 'Watch Dogs'
BEYOND: TWO SOULS

So this was the first reveal of this game, everyone knew that the Heavy Rain developer Quantic Dream was working on a new title but we had no idea what it was. Beyond deals with death and the notion of the afterlife and what happens after we die. We follow a girl called Jodie , dipping in and out of her life over a 15 year period, oh yeah and Jodie is played by Oscar nominated actress Ellen Page.
From the trailer, Jodie appears to have a link to a ghost like presence that only she can see called Ivan, and for some reason she is being hunted down by a SWAT team. This mixed with her shaved head most likely means that at some recent time people have tried to run some kind of tests on her to figure out how she sees Ivan.
The only downside to the trailer is that it doesn't show any real gameplay, this is all cutscene footage but is being rendered in realtime by the game engine, so actual gameplay should still have these amazing graphics. Prepare for an amazing and emotionally involved game when it's released next year.
WATCH DOGS

Watch Dogs was a new IP revealed by Ubisoft at yesterdays press conference, they saved it for their own showcase rather than show it off for Microsoft (who showed off Splinter Cell) or Sony (who showed more Assassins Creed 3). The game looks to be kind of a mix of Deus Ex and Assassins Creed style gamplay set in a not too distant future where electronic surveillance monitors us all. Yor character Aidan Pierce seems equally adept at hacking as he is with using firearms.
The gameplay style and animation look superbly fluid and the trailer has a kind of Blade Runner quality to it. For a first reveal this has people very excited, me included, and I can't wait to see more of this one! At the end of the trailer, watch out for what appears to be another player dropping into the game 'Intrusion detected'. This second character is following other orders, who knows if this will be co-op or more like Demon Souls where people drop in trying to assassinate you, can't wait to find out!
THE LAST OF US

Finally we reach my most anticipated game, The Last of Us, from Uncharted developer Naughty Dog. This game looks beautiful and seriously hardcore. You play Joel who's charged with escorting this girl Ellie across a post apocalyptic America battling the humans they encounter in this dog-eat-dog environment, as well as battling 'the infected' who are not shown in this gameplay demo.
The game looks freakin brutal, Uncharteds quick neck snaps are replaced with long slow tough kills, you only have the few bullets you find as well as what's in your backpack, as you scrounge all environments for supplies and equipment. This game got the loudest cheers by far yesterday, in particular from the brutal uncompromising kills on display. Amazing stuff! I hope this comes out before the end of the year!

 
Similar posts
Friday, November 20, 2015 - 6:38pm

ESC-Toy have launched their set of vinyl toys based on the two protagonists from The Last of Us.

Wednesday, March 19, 2014 - 3:47pm

ESC-Toy, headed by Erick Scarecrow, has just announced that they will be creating collectibles based on one of 2013's biggest hits in gaming, The Last of Us.

Wednesday, June 12, 2013 - 5:51pm

The highlight of last years E3 was the yet to be released Watch Dogs from Ubisoft. This year Ubisoft did it again with Tom Clancy's: The Division, a post apocalyptic(ish) open world role play game where you roam a significantly different and terrifying New York City.