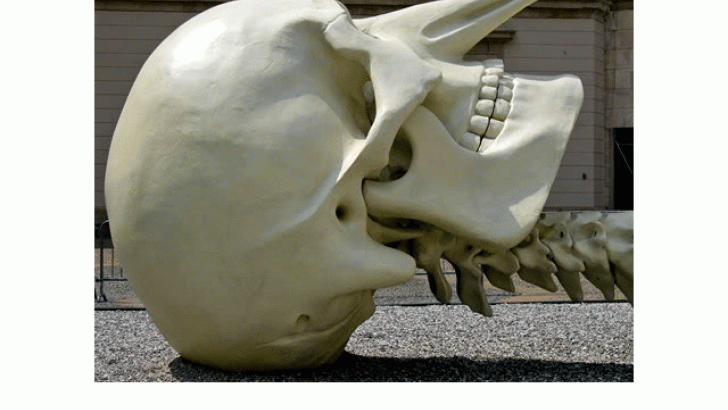 We miss artist Gino De Dominicis. In 2007 he made a 91' skeleton called Calamita Cosmica and installed her in the Palazzo Reale in Milan, Italy. Here she is! 
Similar posts
Wednesday, September 28, 2016 - 1:59pm

These glass sculptures are far more interesting than that shitty Crystal Skulls movie.

Tuesday, September 27, 2016 - 3:05pm

Tokyo-born and Brooklyn-based artist Aya Kakeda will be holding a solo exhibition of her ceramic works at AG Gallery in Brooklyn. Aya will be visiting for the opening night on October 8, from 6PM-8PM.