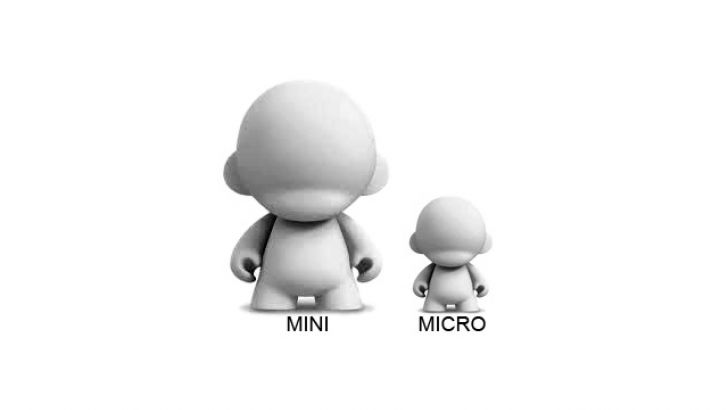 Kidrobot have solicited a new version of their popular Munnyworld platforms for release: the "Micro Munny." This offering will initially see, at least, the company's Munny proper and Raffy designs available in a 2-inch version, adding to the previous regular-sized 7-inch and the "Mini" 4-inch versions both were produced in. The new Micro Munny releases will come blind packaged, allowing you to know which of the two designs you're buying but not which of the five colors you will receive: Red, Yellow, White, Cyan and Blue. Each one will come with a Micro paint bucket accessory as well as a clear sticker sheet and a clear practice sticker. Set for a November release, these Micro renditions will cost $6.95 each.
Images and information courtesy of SpankyStokes.com and Diamond Distribution/Previews Magazine.

Please note: the image at top is not an official solicitation image but rather a mock-up created for the SpankyStokes post.
Similar posts
Monday, August 29, 2016 - 11:47am

Nakanari's got some of the sharpest lines I've ever seen. #NoMaskingTape.

Wednesday, August 24, 2016 - 3:30pm

After years of creating amazing customs, Shiffa's first production toy is finally dropping this Friday, August 26.