Posted by
Miranda
November 30, 2012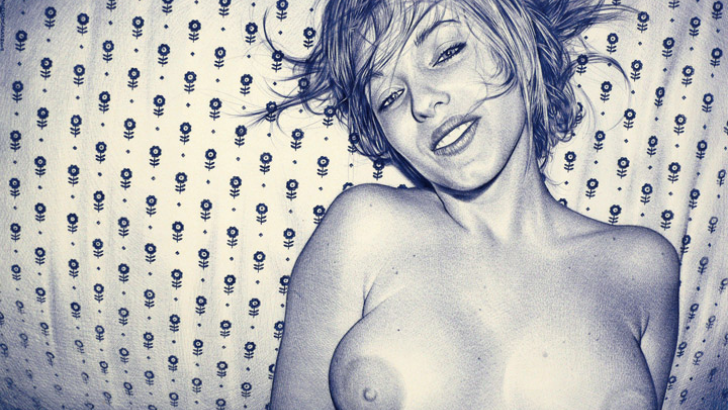 If you are unfamiliar with the work of Spanish artist Juan Francisco Casas than prepare to be blown away! Best known for his recreation of photographs using only ball point pens... yes! ball point pens, he is considered one of the most influential young artists in Spain. His work often contains an erotic element, and captures the more playful side of life. Whether it be in a bed or in the shower his work has a punk vibe and is full of expression. Amazing! 
Similar posts
Monday, August 22, 2016 - 1:53pm

As a rock climber, painter, photographer, filmmaker, and The North Face athlete, Renan Ozturk is a true renaissance man.

Thursday, August 18, 2016 - 2:45pm

Everybody and their mom wants a painting by Canadian pop surrealist Alex Garant. Sure, you could grab an open edition print or even a hand-embellished print at an affordable rate. But a real-deal piece of original art from Garant is ideal.