Posted by
Miranda
November 30, 2012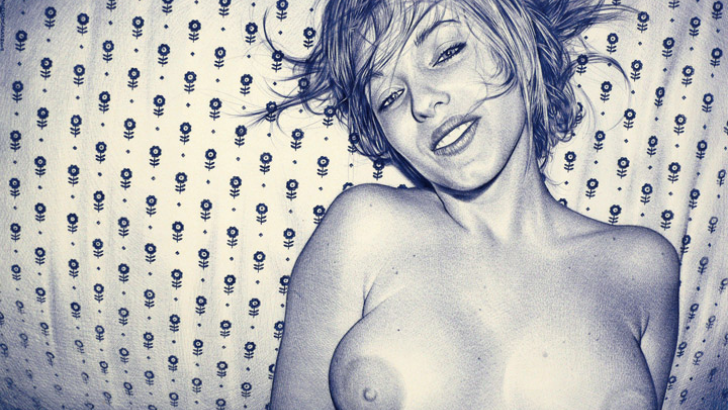 If you are unfamiliar with the work of Spanish artist Juan Francisco Casas than prepare to be blown away! Best known for his recreation of photographs using only ball point pens... yes! ball point pens, he is considered one of the most influential young artists in Spain. His work often contains an erotic element, and captures the more playful side of life. Whether it be in a bed or in the shower his work has a punk vibe and is full of expression. Amazing! 
Similar posts
Wednesday, September 18, 2013 - 1:07pm

Kronk's super awesome "Rat Basterd" Vannen artist watch was released today and all i can say is WOW!

Wednesday, April 10, 2013 - 1:05pm

"Up at the dead of night, sweat stained sheets, heart beating a trillion a times a minute...sound all too familiar?" Belly Kids' The Magic Book of Nightmares is a peek into the nightmares of 16 illustrators.