Posted by
Clutter
December 23, 2012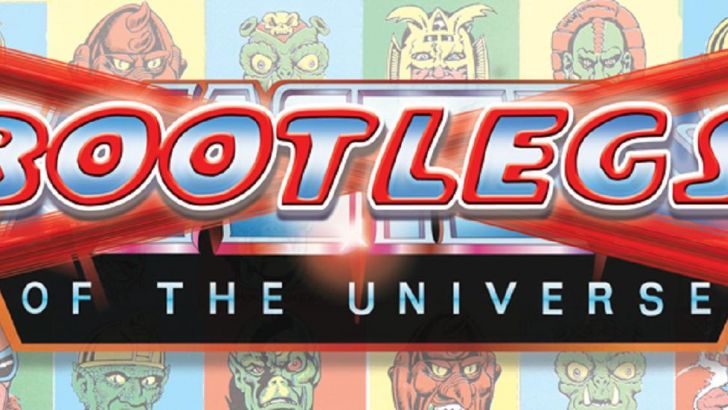 Are you a fan of Masters of the Universe, bootleg toys or just plain weird stuff? Then The Bootlegs of the Universe coffee table book, that the twisted minds of collectors John Santagada (formerly of DC Direct and Mezco) and Hex Evo (KO-Messiah) have in the works, is just for YOU!
The guys are currently in the process of planning a large, high-quality hardcover coffee table photo art book to celebrate the entire world of MOTU bootlegs! The Bootlegs of the Universe book will showcase these bootleg figures as the ART they truly are, letting their natural, poorly-made charm take center stage through top-notch professional photography!
The book will cover every era of MOTU bootleg: Vintage, New Adventures, Princess of Power and 200X, as well as every country of manufacture, all will be included in-depth! The book will provide historical information wherever possible, as to shed some light into the vague, shady world of these misfit toys!
Also, the book will be profiling neo-vintage 3rd party MOTU artists from every corner of the universe! The all-star neo-vintage lineup of artists featured will include: Skinner, COTU, RoBco, Galaxxor, ManOrMonster? Studios, Giant Japanese Monster Bad, Killer Bootlegs, Eric Nilla Customs, TruTek, BigMan Toys, From the Styx Toys, Goodleg Toys, 5.5 Customs, Working Class Villains, MonsterForge, Battle Babies and RadioactiveUppercut!
This project is being posted on Kickstarter in January of 2013 to help bring this book to life! Stay tuned in to the official Bootlegs Of The Universe Facebook page for updates, info and more!
Similar posts
Tuesday, October 6, 2015 - 11:00am

The classic, iconic, and enduring SUCKADELIC "Gay Empire" bootleg figure has been JUMBO-sized!

Tuesday, September 8, 2015 - 1:13pm

The Clutter Gallery proudly announce Rhyme & Resin, an exploration of the urban landscape by two top artists on either side of the pond: the U.S.'s Retroband and the U.K.'s Trap Toys.