Posted by
Erica
January 07, 2013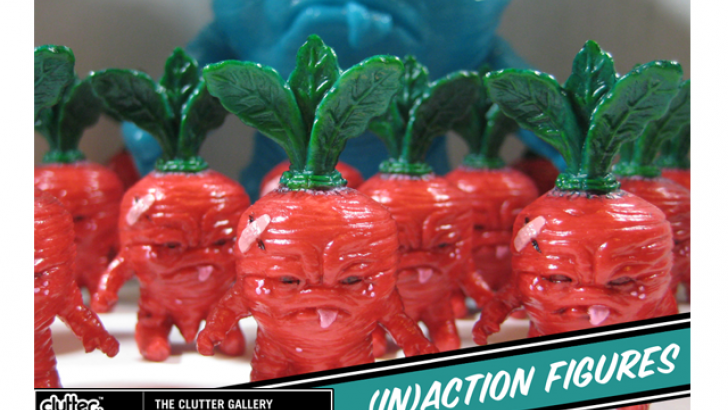 October Toys has just announced their piece for the Clutter Magazine (In)Action Figure show, taking place at the Clutter Gallery this Saturday!! Designed by Scott Tolleson and sculpted by George Gaspar the (In)Action Edition of the Baby Dead Beet is limited to 10 pieces each standing 1.75" tall. Each piece has been produced and customized by October Toys. 
These Baby Dead Beets will be available at the (In)Action Figure Show at The Clutter Gallery in Beacon, NY from January 12th to February 2nd! Join The Clutter Gallery Preview List at HERE.
Similar posts
Thursday, November 19, 2015 - 10:19pm

Kidrobot aren't just dropping a bunch of great releases at DCon this year.

Wednesday, November 18, 2015 - 12:00pm

Whether you know them as Jenn & Tony Bot or simply as The Bots, this husband-and-wife duo surely have impressed you with their cute and colorful designs.