Posted by
marc
April 22, 2016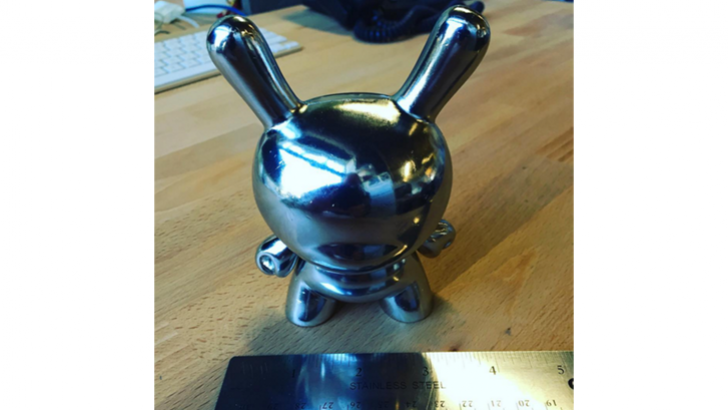 What?! I don't often resort to Internet clichés, but shut up and take my money, Kidrobot! Frank Kozik has just revealed a solid metal 3 inch Dunny. We don't have any other details, but I don't think Kozik would tease something that wouldn't be publicly available. Just look at how shiny it is. You can clearly see Frank snapping the Instagram photo in the reflection. Excuse me while I go calm down...
Check out more Dunnys here | See more Kidrobot news here
Similar posts
Friday, May 26, 2017 - 6:53pm

Five Points Festival happened last weekend and well, we were blown away!

Friday, May 12, 2017 - 10:40am

Join Clutter and Five Points tonight (May 12th) at PIQ grand central for the release of TWO exclusive 5" Resin Dunny!