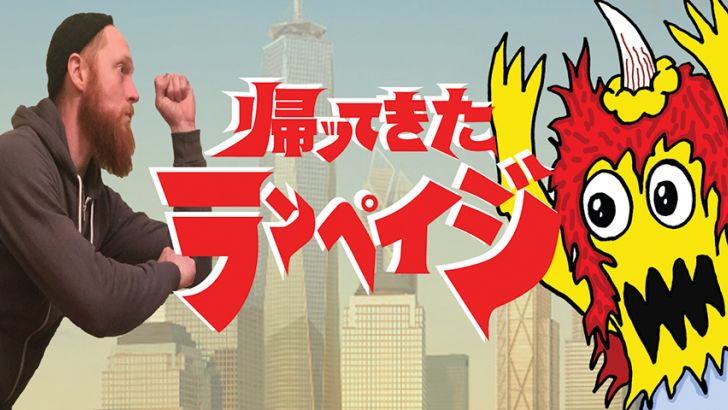 Clutter Gallery is excited to announce Return of Rampage! A solo show from Rampage Toys! 

The opening reception will be free to the public and take place on April 8th from 6-9pm. 
The show will feature a large body of new and old figures, with some that will ONLY ever be released at this event, and some that have not been released in years! This includes a slew of 1-offs and a large selection of micro editions of figures big and small, cute and ugly, simple and detailed.

All figures in the show will be from the ranks of RAMPAGE production, with some that represent collaborative efforts including:

GRAVY Toys (Bwana Spoons!)
MVH (Mutant Vinyl Hardcore)
Triclops 
Plaseebo
Skullheadbutt
Grumble Toy

There will also be a couple of new T-shirts available.

Some things to note:

-Tickets will be handed out at a TBD time prior to the 6 O'clock opening time.
-Sales will begin sometime around/between 6:15 and 7:00 PM. If it seems like people are hanging about and everyone is ready to start, then we will start. 

-Sales start at #1 and go sequentially (1,2,3,4,5...etc.) from there

-Each person may choose up to 2 large figures and up to 1 each of figures from release runs or micros. I'll be there to diffuse any confusion.
-Each person MAY ONLY BUY 1 RAMPAGE x MVH DX-based 1-off at the time their number is called. These figures will represent the only time that this particular figure is planned to appear, and I do not want 1 or 2 people taking them all home. 
-Once all people with numbers have had a chance to select their purchases, sales will be open until closing time for purchase of any and all remaining items by any person in attendance.

-Packaged and 'ready to go' figures that are part of a larger release run will be available to take home on the night of the show. Figures from smaller sized micro-runs, one-offs and some other thing will be kept on display for the duration of the exhibition.
​
-The online sale will commence on Monday 10th.
Hope to see you there!!
Clutter Gallery
163 Main St, 
Beacon, NY, 12508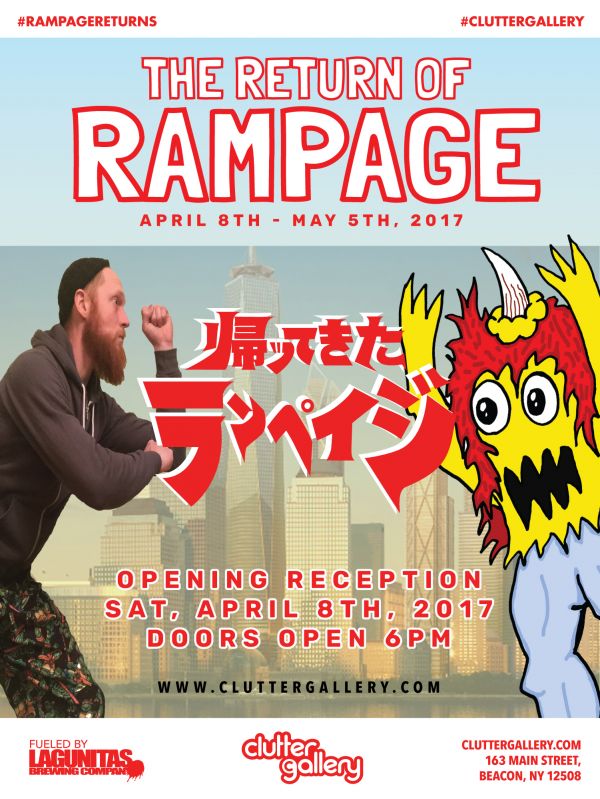 For updates follow the facebook event here. 
Similar posts
Tuesday, June 6, 2017 - 1:48pm

Clutter Gallery is excited to announce "Yokai!" A group exhibition featuring Tokyo Jesus, Eimi Takano, & Octoplum! 

Friday, May 12, 2017 - 9:41am

Clutter Gallery is proud to announce It Sees All, a solo show by Yu Maeda!!