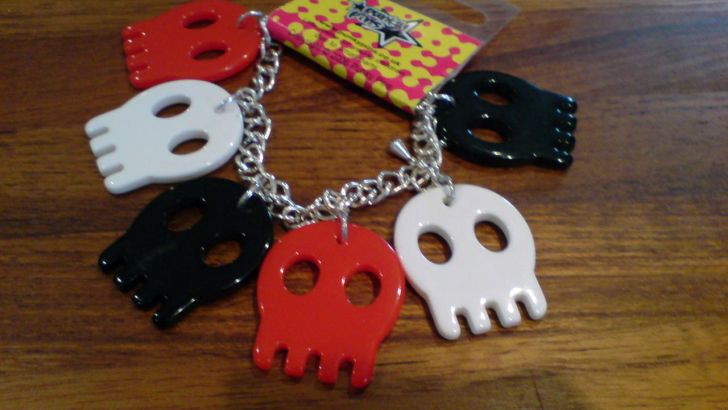 This is my new Bracelet its rad....
Similar posts
Wednesday, September 28, 2016 - 1:59pm

These glass sculptures are far more interesting than that shitty Crystal Skulls movie.

Monday, November 2, 2015 - 5:34pm

To celebrate the end of Día de los Muerto, we are shining a big old spotlight on the amazing work of Spanish Artist Cristina Burns.