Posted by
Geoff
May 15, 2007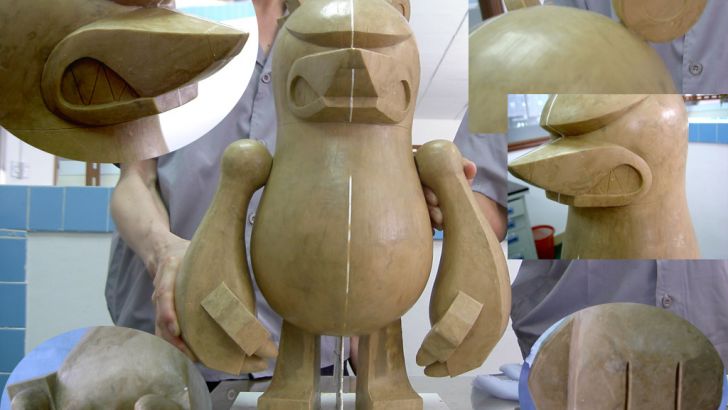 Lord almighty....look at the size of that!
I really like Touma's work and this 19" Knuckle is looking good already....wonder if they'll do a blank too??
No idea how much this monster is going to be, but if you want one, you might want to start looking down the side of the sofa for some spare change.
Similar posts
Saturday, January 23, 2021 - 4:36pm

Clutter has teamed up with NY-based artist Kyle Kirwan to bring you a brand new designer toy platform, The Brick!

Wednesday, August 12, 2020 - 3:07pm

We are so excited to announce the first 3oz Canbot Blind Box Series!  A limited-edition toy mini-series launching through Kickstarter on Thursday, August 13th.