Posted by
Geoff
May 17, 2007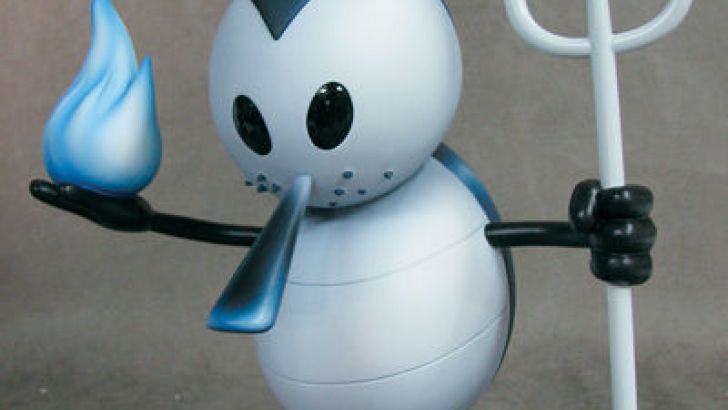 I think the blogging gods have it in for me. Just days after bemoaning the lack of great vinyl coming up i'm hit with a triple whammy: Reach Trooper, Chueh's Possessed (finally!!!) and now this.
Glenn Barr's Hell's Proprietor - already seen in smaller wood form and criminally ignored - is now becoming 11" of pure vinyl goodness, produced by Dark Horse and available in two colourways.
I'm leaning more towards the brown one right now.
Similar posts
Saturday, January 23, 2021 - 4:36pm

Clutter has teamed up with NY-based artist Kyle Kirwan to bring you a brand new designer toy platform, The Brick!

Wednesday, August 12, 2020 - 3:07pm

We are so excited to announce the first 3oz Canbot Blind Box Series!  A limited-edition toy mini-series launching through Kickstarter on Thursday, August 13th.