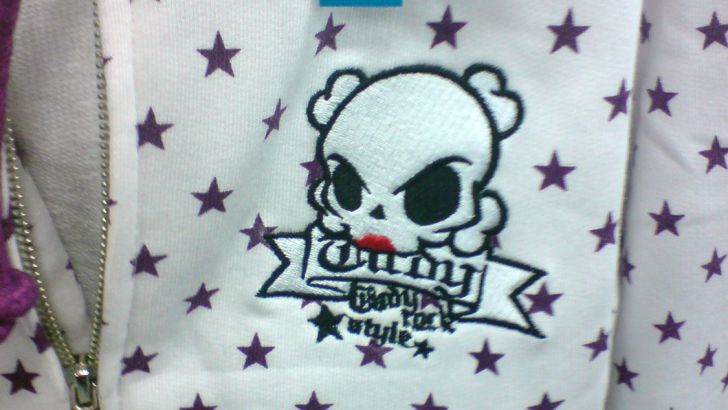 So there i was shopping in TK Max (of course) and from a mile away i spot these blatant huck skulls plastered all over these hoodies. I couldn't believe it. So I took some snaps and send them off to the Huckster who confirms that they are nothing to do with him, and is mightily pissed off.



The company concerned is http://www.tirdy.it/ and I just don't know how they think they can get away with it. I mean Huck's skulls are so distinctive and to not even change anything, apart from add some shocking lips, is a disgrace. If anyone out there is thinking of ripping something off like this, think again, its really fucking sad!



Give this company a wide birth!! And look out for your designs being ripped off too!
Similar posts
Friday, November 24, 2017 - 12:23pm

One of the most requested resin releases of the year, the Octoblank, is back with a brand new colorway! 

Tuesday, July 25, 2017 - 8:46pm

Clutter and The Designer Toy Awards are excited to announce the first colorway release of the epic Huck Gee design – SKLFKR:UNTOUCHED!!