Posted by
Geoff
August 13, 2007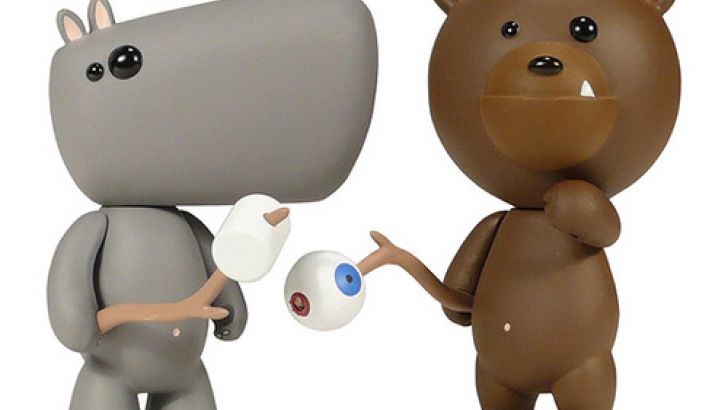 Patrick Ma (Rocketworld) has consistently released some of the most interesting, charitable and best-made vinyl over the last 3 years. The original IWG line has long been sold out and his limited editions and one-off customs have been a big hit.
Recently the mini series have taken the scene by storm, topped with the brilliant Rocket Ship toy that hit all the right retro sci-fi buttons. Coming soon are the Baby Cubs, featuring the offspring of the IWG warriors...rotocast vinly, 3.5" tall.
Loving the eyeball on the stick. Angry and cute? Yes please!
Similar posts
Saturday, January 23, 2021 - 4:36pm

Clutter has teamed up with NY-based artist Kyle Kirwan to bring you a brand new designer toy platform, The Brick!

Wednesday, August 12, 2020 - 3:07pm

We are so excited to announce the first 3oz Canbot Blind Box Series!  A limited-edition toy mini-series launching through Kickstarter on Thursday, August 13th.