Posted by
Miranda
September 12, 2007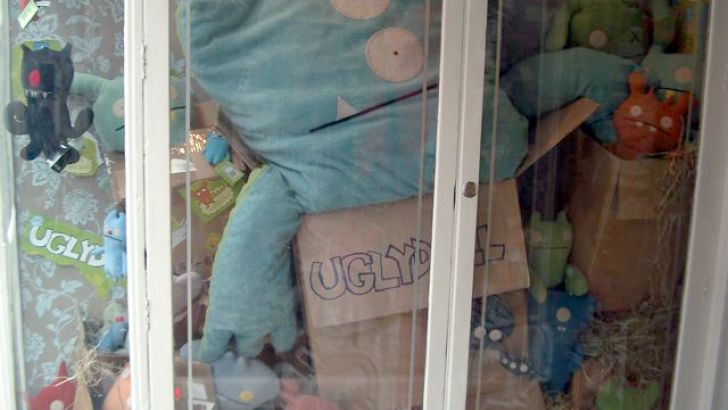 Ik'sentrik has been taken over, and now Ugly Dolls rule the roost. Check out the beastie, he is huge!! I think every good home/office/store/school needs one really. I know that only a few are coming into the country so if you want one you need to be fast. www.iksentrik.co.uk


Also while I'm on, i forgot to mention when i posted about Ryan's store opening that Playskewl had these limited prints for sale. They are only £15 each (framed) and are hot!! Don't even look at the pink one with fondness though, cause that's mine!!
Similar posts
Monday, January 16, 2012 - 10:55am

While David Horvath and Sun-Min were roaming the streets of Nakano in Toykyo, Japan they saw a whole bunch of little shops that carried old toys and super rare collectibles.