Posted by
Miranda
September 18, 2007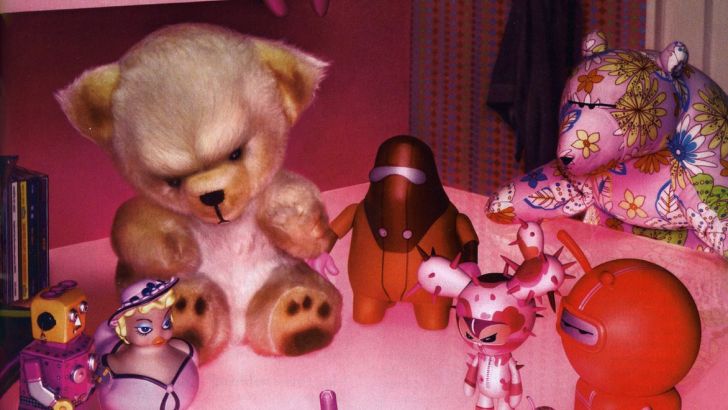 Ok so there i was flicking through More magazine (yes it is classy!!) and blow me down what do i see, but more toys making into mass marketing campaigns!! Ok so this one kind came from left of field too and really made me laugh because it's an advert for Tampax!! You have to love the fact they have used TinPo, JunPo, and Tokidoki to highlight the brand. Am i the only one who doesn't get the connection? I mean do toys use Tampax, or are the advertisers trying to say here these Tampax are soo beautifully designed they should be displayed on your shelves alongside your Designer art toys?? I hate to think what the bear is about to do next with it though ;)
I had a chat to Leah at Unkl about it and apparently permission for the image use was given about 2 years ago so it is legit, but they hadn't seen any use of them until now. However rather than using product shots they seem to have used 3D renders which look well dodgy, same goes for tokidoki too. Apparently Playskewl was also approached to do some customs, but the turn around was too tight. Mind you i don't think his style exactly fits with the cutesy image they wanted. What makes me laugh even more is that this ad is aimed at school aged girls. Take a look at the web address on the ad!



Hmm i can see a whole range of new product, TinPo tampax holders... (shame that unkl don't own that one anymore!)



I think I'll email Tampax and try to get some kind of marketing strategy out of them! What i do know is that the 'photoshoot' was by a Dutch Photographer.



TOO CUTE TO BOTHER YOU!.....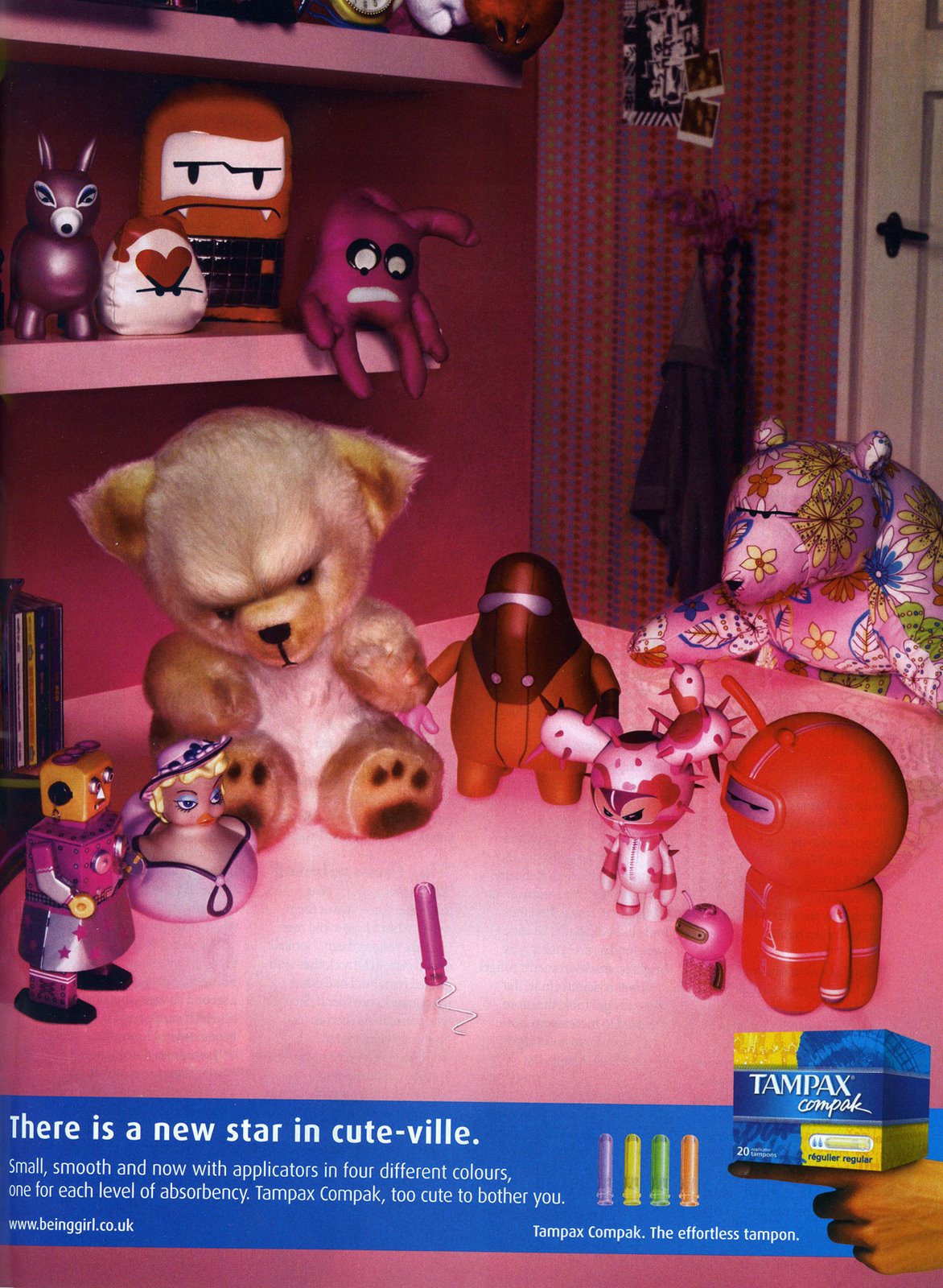 Similar posts
Wednesday, June 29, 2016 - 11:24am

You probably remember the Wave City Dining Table and Coffee Table from St

Thursday, June 9, 2016 - 10:49am

Calling all artist, manufacturers, and designers! This is your opportunity to get your word out to the attendees of San Diego Comic-Con! Ad spots are now open for Clutter issue 29, The SDCC BUMPER EDITION!