Posted by
Geoff
October 17, 2007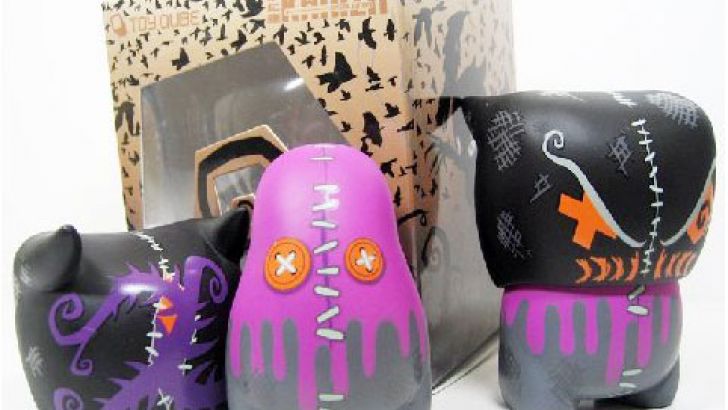 A while back I posted the pics of the upcoming ToyQube Kaniza artists series. And here's Dok A's design ready for Halloween!
Liking the design..manged to keep a lot of recognizable elements despite the obvious need to change a few things to make it a printable design. The head is also nice and evil...not enough evil toys out there!

 
Also a mono version coming out that takes on a ghastly vibe
Similar posts
Tuesday, April 5, 2016 - 1:43pm

Beans, beans, they're good for your heart! Taylored Curiosities are bringing plenty of 'em to ToyCon UK.

Tuesday, November 17, 2015 - 1:12pm

This year's Designer Con will see the launch of a new collaborative art toy created by Doktor A using Luke Chueh's vinyl "Target" bear figure.