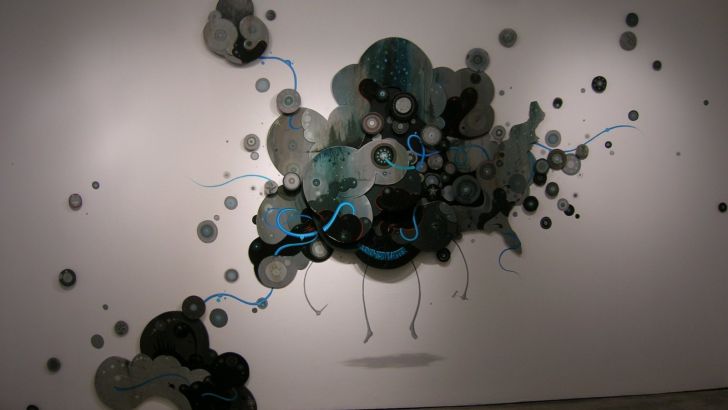 Just sending some love out to the current exhibition at the Jonathan Levine Gallery in NYC, featuring Jeff Soto's "Storm Clouds" and Jim Houser's "asobviousasaskull". I had the pleasure of attending a pre-opening viewing and was completely blown away. The photos certainly don't do justice...yet another reason to go and to keep an eye out on these talents. Photos of the complete show can be found at www.jonathanlevinegallery.com. Enjoy!




The man himself chit chatting with guests.




Jim Houser installation.




"Temper Temper"

 
Similar posts
Wednesday, July 9, 2014 - 10:47am

DKE Toys is proud to announce another SDCC 2014 release: NekoFukurou by Jeff Soto x Blackbook Toy!

Thursday, January 9, 2014 - 11:16am

Today is a good day. Not only are we ever closer to the weekend, but Jeff Soto is set to release his latest prints with partner, Prints on Wood.