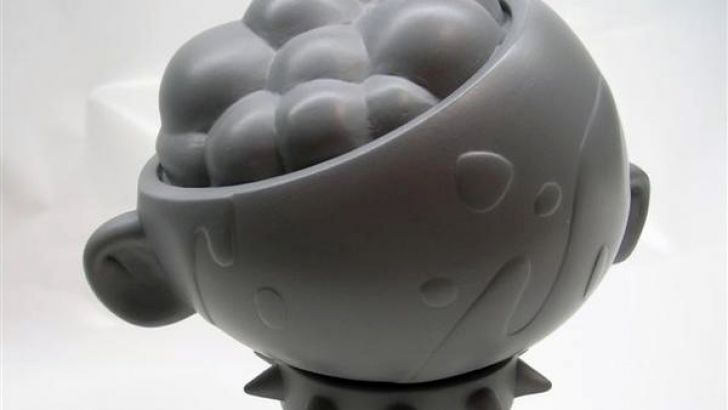 Designed by Pet Zombie Productions based over in Coventry :) comes this neat looking prototype for there new Pet zombie figure.



Pet Zombie Productions have teamed up with Monster 5, best known for sculpting tequila from Muttpop, to make a small run of figurines based on the company logo. Hopefully these will be available early 2008 but there is no set date as of yet. Much like all of Tesselate's work and Axtrx's Qwezshun these figurines will be hand cast in resin and painted to add a personal touch to each piece, with a possibility of a larger run in vinyl for wider release.



for more pictures check out.. http://www.flickr.com/photos/petzombie/ and also have a read of the interview with PZP on toysrevil, http://toysrevil.blogspot.com/2007/10/about-that-pet-zombie-productions-pet.html




Similar posts
Thursday, October 17, 2019 - 10:23am

Yamaraja is the latest super detailed creation from the dark and twisted mind of American Gross.

Sunday, September 29, 2019 - 1:44am

From the twisted imagination of Japan's own Tokyo Jesus comes the Oni-Tayū (太夫) -  a high ranking Oiran with a dark secret.