Posted by
Geoff
December 03, 2007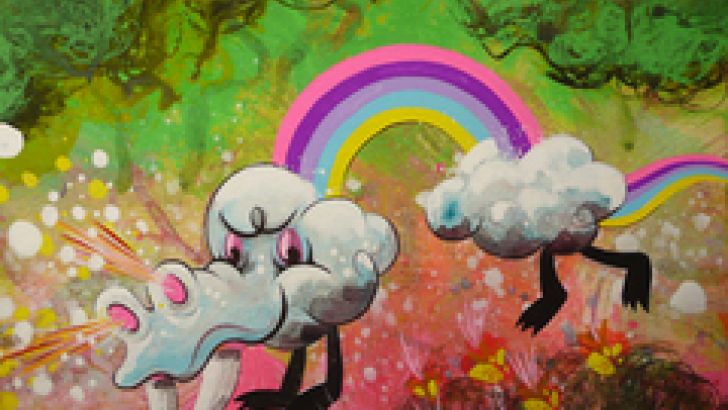 Yet more goodness coming from Portland's very own merry maker Mr Bwana Spoons. He emailed this proto pic to me a few days ago and I totally forgot I had it until a second ago.
It's quite a beast - due for release next year (along with 4ft long Killers!!!!) so be on the look out for this beauty. Check out the birds on the proto sculpt....awesome!
Similar posts
Friday, September 8, 2017 - 1:15pm

The Clutter Gallery is excited to open its doors this weekend to Monster Mash! Sofubi & Kaiju Showcase Vol 1.

Monday, September 26, 2016 - 3:37pm

While the pessimists are saying the designer toy scene is dead, new brick and mortar stores are popping up on both coasts. While Martian Toys expands to Philly, Gravy Toys is putting a bird on it and coming to Portland, OR.