Posted by
Geoff
March 12, 2008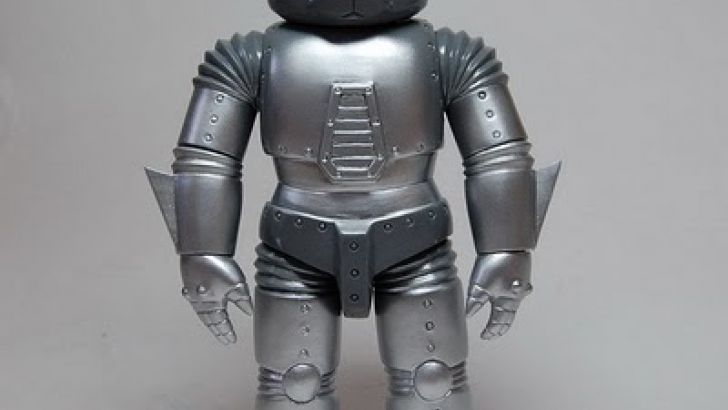 Coming soon from Wonderwall/intheyellow is the next installment in the KFGU series, this time from Luke Chueh. The Sad Mecha Bear is a bit different for the KFGU series, being more of a robot but I think it fits in with the theme well.
Debatable whether mecha is really Kaiju but it's interesting to see Luke trying a different style. You can also expect a fair few colourways of this piece over 08
Similar posts
Tuesday, May 16, 2017 - 5:02pm

We are excited to drop our latest collaboration with Luke Chueh – The Dissected Bear Head; Black & Bone edition!

Tuesday, April 4, 2017 - 3:02pm

Clutter Magazine is proud to announce our latest collaboration with Milwaukee-based artist Scott Wilkowski and LA native artist Luke Chueh!