Posted by
Geoff
May 27, 2008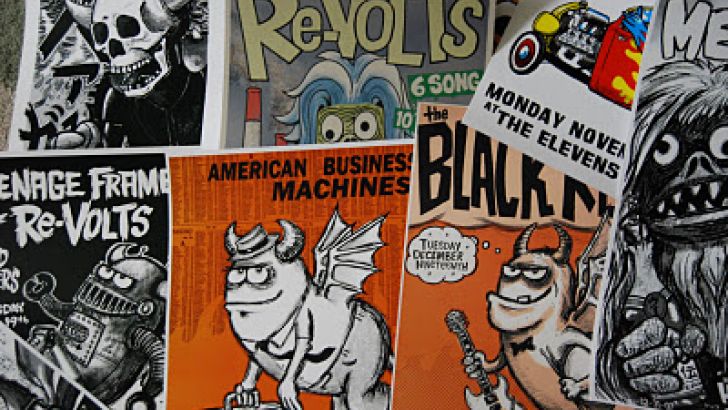 Was desperately trying to flatten these out to take a pic....but this huge tube full of kaiju posters turned up on my birthday from Jeff Lamm. This is about half of what he sent me! So thanks Jeff much appreciated!


If you don't know Jeff's work he takes kaiju monsters and inspiration from japanese toys/TV/film to create these amazing posters for local gigs. And he even did one for one of my favourite bands - The Black Keys - doesn't get much better than that :)

And yes Maz the skull one is heading your way!!
Similar posts
Tuesday, June 23, 2020 - 4:01pm

Pulled in beautiful bright green Sofubi, the newest release of the Kaaarg is ready to hit your shelves!