Posted by
Geoff
May 23, 2008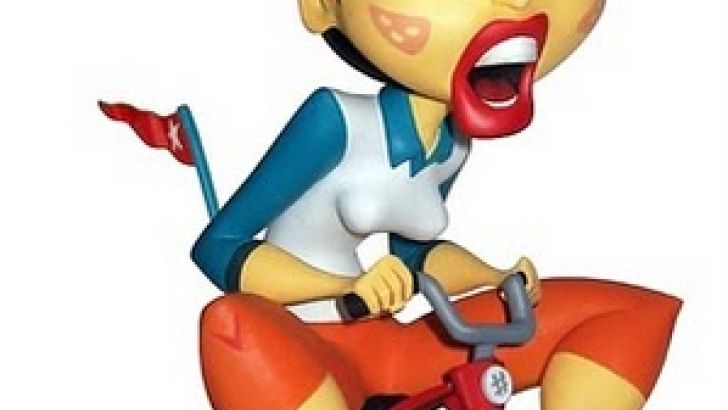 This landed in the inbox the other day and at Clutter we do like our indie toys where people have made their vision into a reality off their own back - Uamou, Mr Clement etc. That latest in that line is this neat little 5" ploy-reson statue from Scott Tolleson. Got a fresh look to it - looks like it's comes straight from a show on Cartoon Network!
Tricycle Terror is due out at the end of June for approx $45 and is limited to 450 pieces, each one coming with a hand-numbered certificate. These should be available at your usual vinyl outlet or can be ordered direct at:
www.tricycleterror.com
Similar posts
Friday, January 13, 2017 - 9:24am

Scott Tolleson and Kidrobot have teamed together again-this time it's the Labbit platform that's getting the argyle treatment!

Monday, November 7, 2016 - 2:43pm

DCON is coming up quick, so the exclusives are starting to be revealed. You've probably seen Ayako Takagi's sugar skull Uamous before, but these ones are hand painted.