Posted by
Geoff
June 24, 2008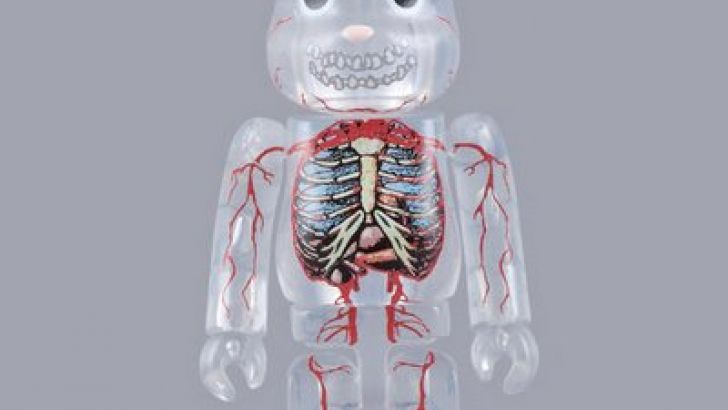 Not really a huge Bearbrick fan but occassionally they create something that's very eye catching - generally in 400%. This beauty is by Dr. Romanelli (signature bandaid on the head) was peeped over on the Toybeast site. Like the Andre and Ron English designs this will drop in both the 100% and 400% size. What's so nice about this is the transparent body and the anatomy printing. This is scheduled for release in October and is likely to be a big seller.
Similar posts
Thursday, November 19, 2020 - 10:53pm

Ron English's classic Lady Lips image is now three-dimensional as a life-size sculpture and vinyl art-toy sculpture release! 

Wednesday, February 26, 2020 - 10:30am

Join us on February 28, 2020, at 6 pm in SoHo, NYC to celebrate the amazing artwork of Ron English with some very special exclusive releases!