Posted by
Geoff
June 26, 2008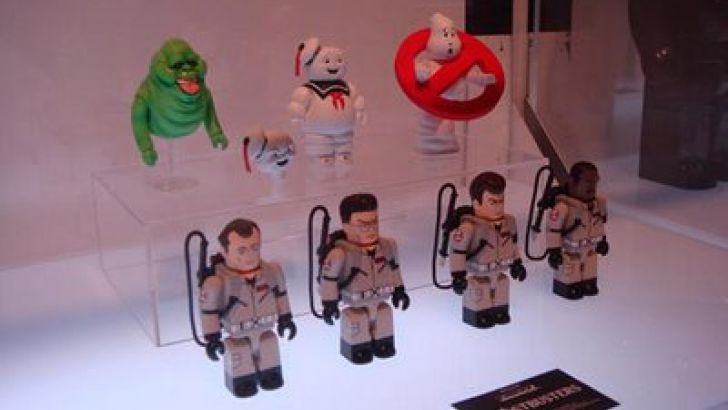 Finally found some decent pics of the Medicom Toy 2008 Expo and after sifting through a lot of crap and I mean a lot - Futura Lab 'bricks that must have taken 2 seconds to 'design', KISS ripp offs (enough now...if we can't get the Teddy Troops we don't want to know!) and Care Bears (yes mofoing Care Bears!) - there were a couple of things that caught my eye.


First up - Ghostbuster Kubricks! Not sure if this is a one-off set or the start of a series as there's no Janine, Walter Peck, Louis or Gozer. But i'm loving the Peter Venkman and Egon Spengler pieces, quite apart from the superb logo and Mr Stay Puft. Slimer looks a bit weird. The "Why so Serious" Batman TDK 400% Bearbrick has a nice evil look to it altough I bet it comes in a dman two pack cos I only have space for the smaller one!





Similar posts
Wednesday, October 2, 2013 - 4:45pm

Cometdebris is excited to be celebrating Astro Zombies'20th anniversary with 2 exclusive releases at Super Festival 63!

Thursday, August 15, 2013 - 3:21pm

This past Saturday marked the opening of the Clutter x Dyanmite Rex "Custom RAAAR! Show".