Posted by
Nick
July 25, 2008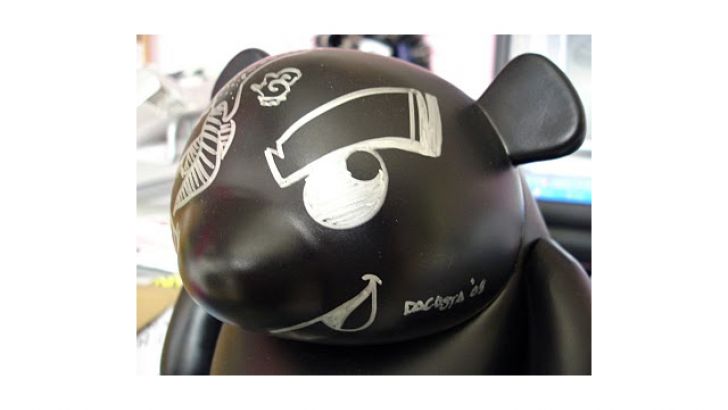 Check out this fella from Cameron Tiede. AdFunture are currently exhibiting over 30 customised Yoka's at Subtext in San Diego. If you happen to be in the area ;) check it out!
Also don't forget our Yoka Competition. Closing date for entries is September 1st so get cracking!!
Similar posts
Friday, March 14, 2014 - 10:15am

Check out the latest custom by BowoBaghaskara custom titled "The Darkest of TETSUJIN".

Wednesday, March 28, 2012 - 5:27pm

Thankfully this mass collaboration between Skinner, L'amour Supreme x Mishka and adFunture isn't a case of too many cooks as this Skinner handpainted edition of the Bootleg figure is totally badass!