Posted by
Geoff
August 08, 2008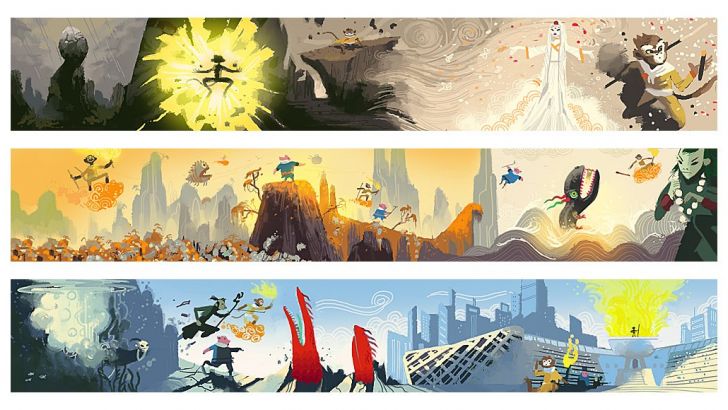 Maz posted the full BBC Olympics trailer a few weeks back so I thought it was worth highlighting some of the kick-ass work that went into the production, in particular these stunning background development pieces done by Kevin Dart...check his blog for more stuff and bigger pictures here: http://kevindart.com/index.php
We were lucky enough to meet Kevin when he was over in London busy working away on this project alongside director Jamie Hewlett, Pete Candeland, Robert Vallet and Lukaz Pazera. Very talented guy who I hope gets wider recognition shortly. But enough words....look at the work!
Similar posts
Friday, July 27, 2012 - 4:44am

With the build up to the Olympics in London it has been a constant battle between the streets and the government when it comes to graffiti and street art.