Posted by
Geoff
March 27, 2009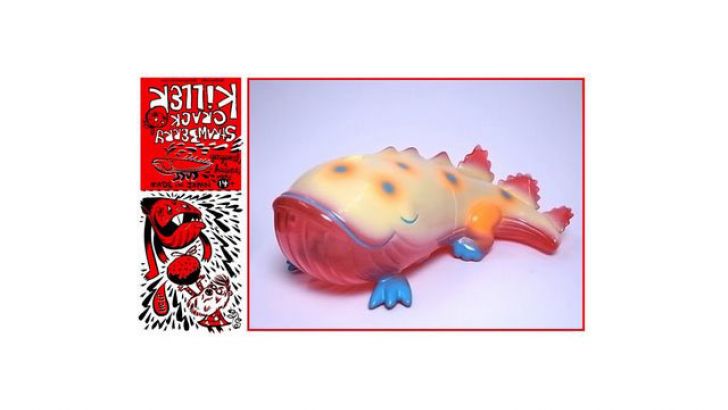 Next up from Portland's master of magic, Bwana Spoons is the Strawberry Crack variant of his Killer piece, made in Japan by Gargamel. This time it's translucent red with paint applied over the vinyl for detailing and is the first translucent colour since the pink Trashout version almost two years ago. Available for pre-over at Grasshut Corp, Killer comes with a hand silk-screened header and Killer n jessie print for $66.
Similar posts
Friday, September 8, 2017 - 1:15pm

The Clutter Gallery is excited to open its doors this weekend to Monster Mash! Sofubi & Kaiju Showcase Vol 1.

Monday, September 26, 2016 - 3:37pm

While the pessimists are saying the designer toy scene is dead, new brick and mortar stores are popping up on both coasts. While Martian Toys expands to Philly, Gravy Toys is putting a bird on it and coming to Portland, OR.