Posted by
Nick
October 23, 2009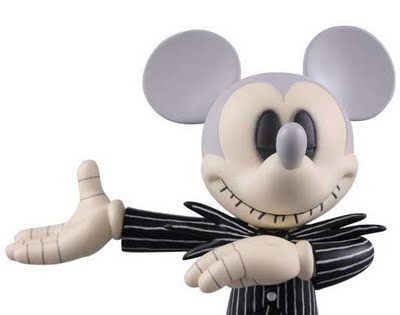 Anyone who reads this blog on a regular basis will be aware that i'm a massive fan of the numerous Medicom x Disney releases from the stunning Jessica Rabbit vinyl that lies but not 2 feet away as i'm writing, to this Jack Skellington Halloween release.
Yes Mickey's got all dressed up for Halloween as his Disney stablemate character Jack Skellington from Tim Burtons Nightmare before Christmas. Superb idea for a halloween release from Disney and of course as its a Medicom figure you know the quality's gonna be bang on! I do love waiting to find out what the Medicom x Disney partnership will come up with next.
Similar posts
Wednesday, November 9, 2016 - 1:39pm

The ninth installment of Medicom's Vinyl Artist Gacha series is getting contributions from both Shoko Nakazawa and Konatsu!