Posted by
Miranda
December 07, 2010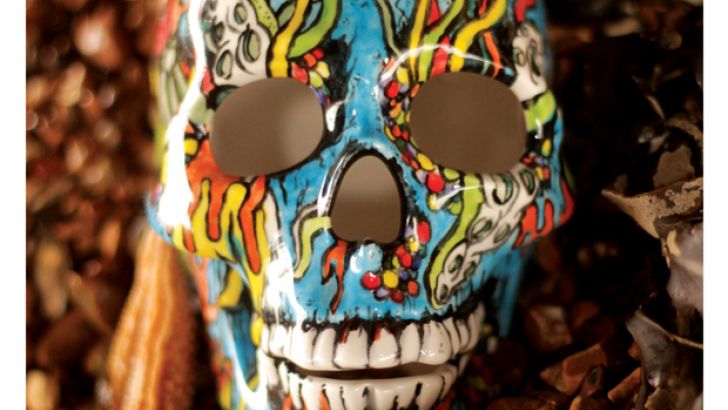 Mr MegaMunden dropped me a note earlier today to ask me to spread the word about this awesome auction he is currently involved in, and when skulls are involved how could I not help to spread the word?!?!
All proceeds of these hand painted skulls go to Rockinghorse (rockinghorse.org.uk) a children's charity that brings hope to families in challenging times, improving the quality of life for some of the most vulnerable children in Sussex and Surrey.
Each skull is approx 19cm long x 14cm high x 10 cm wide. 
To bid these babies check out these links:
Similar posts
Wednesday, September 28, 2016 - 1:59pm

These glass sculptures are far more interesting than that shitty Crystal Skulls movie.

Tuesday, February 23, 2016 - 1:42pm

It happens to all of us - even Frank Kozik. We've all got a limited amount of space and a nearly unlimited number of art toys to collect. So like it or not, sometimes we have to part with some of our prized pieces.