Posted by
Nick
January 07, 2011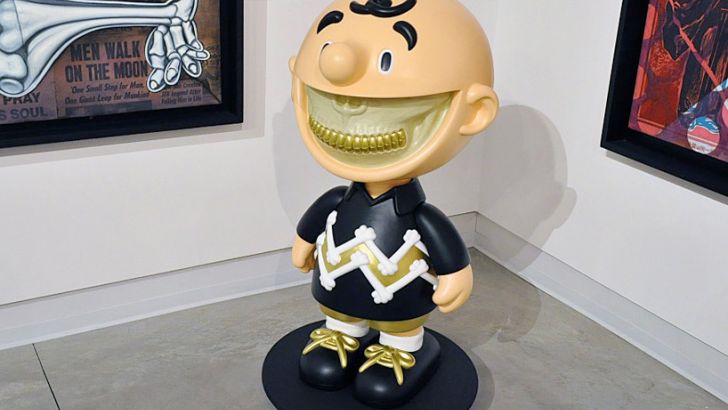 No idea how i missed the posting of this figure around new years (drunk no doubt!). HighSnobiety have got together with Ron English and Garageworks to release this extremely limited edition of the Grin figure. Obviously this figure 'borrows' the form of Charlie Brown in the same way that the Barney and Tellytubbies Grin borrow from their respective iconic characters.
Originally seen in preview form at NYCC back in October this figure has just been released in a limited edition of 100. Pictured above is the giant display model. The regular edition figure is about 8-10" tall. Keep your eye peeled for this one as it may sell out quick! I know for a fact that Toy Tokyo are selling theirs on pre-order at the moment for $100 here.
Similar posts
Thursday, November 19, 2020 - 10:53pm

Ron English's classic Lady Lips image is now three-dimensional as a life-size sculpture and vinyl art-toy sculpture release! 

Wednesday, February 26, 2020 - 10:30am

Join us on February 28, 2020, at 6 pm in SoHo, NYC to celebrate the amazing artwork of Ron English with some very special exclusive releases!