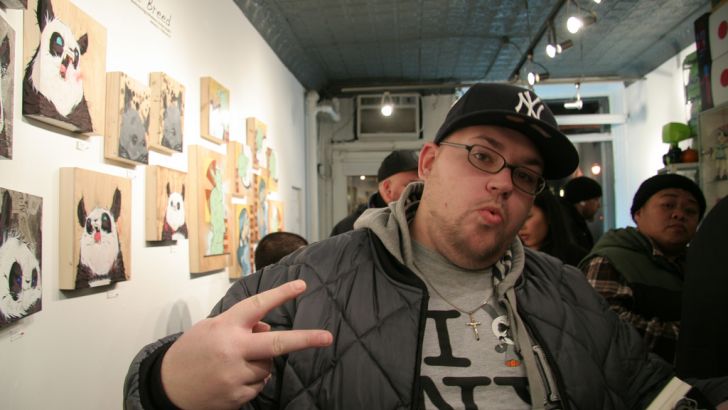 This weekend saw the opening of the Rare Breed exhibition at MPH. Featuring new works from Angry Woebots, Scribe and kaNO it promises to be kick ass. Unfortunately the snow kept me away from the city to be there in person for the opening of this one, but thanks to the MPH flickr stream you too can catch up on what you may have missed.
The show runs until the 6th of Feb, so if you happen to be in NYC, stop in and check it out. I doubt you will leave empty handed.
Similar posts
Tuesday, May 16, 2017 - 10:35pm

kaNO returns to NYC and is making a BIG splash on the Lower East Side!

Thursday, November 17, 2016 - 4:44pm

We folks in the Northeast are party poopers when it comes to DCON. It's just so far away! But myplasticheart are making the treck from NYC to the left coast and are bringing plenty of awesome exclusives that you're going to want to pick up.