Posted by
Miranda
February 25, 2011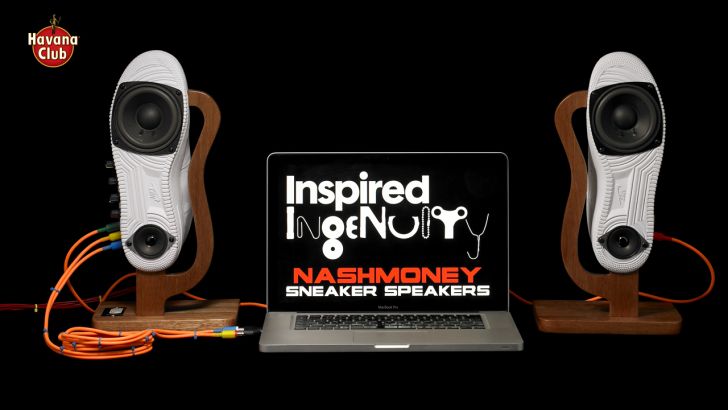 http://www.intercitystudio.com/ recently commissioned awesome sneaker customizer Alex Nash to create a piece of artwork as part of the inspiration Ingenuity project. The project revolved around a competition the Havana Club are running based on the theme of Inspired Ingenuity (the way they see the spirit of the people of Havana). The competition is taking place over the first six months of 2011, challenging artists, musicians and other creative talents to takes the everyday and turn it into something special. A winner will be picked each month, and the final winner will win a trip to Cuba.
To help promote the competition, Intercity commissioned three artists to create a piece of work that takes the everyday and turns it into something special. Nash's brief was simple: take the everyday and turn it into something special. His answer was to transform a pair of all-white Nike Air Force 1's into a fully functional set of 'Sneaker Speakers'.
These would look awesome on my desk :)
Similar posts
Friday, May 12, 2017 - 9:41am

Clutter Gallery is proud to announce It Sees All, a solo show by Yu Maeda!!

Wednesday, October 5, 2016 - 4:45pm

While I'm partial to the "hard-luck" Hanshin Tigers, these sneakers - a collaboration between the Hiroshima Toyo Carp and Vans - are super adorable.