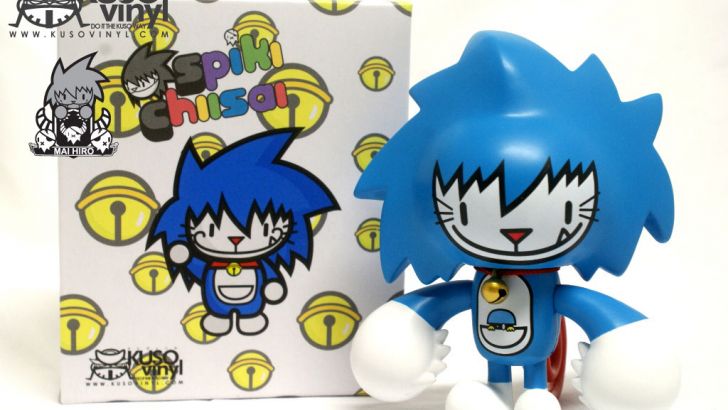 With WonderCon fast approaching this weekend, its time to make sure your aware of the released that are happening there. First up we have the Kuso release of Spikiemon designed by Nakanari. 4" tall and limited to 400 pieces, 100 of which will be the Spikimi or Yellow Colourway, they are retailing for only $15, which I'm sure will mean these wont be available for long.
 Grab them from Kuso's booth #736
Similar posts
Monday, August 29, 2016 - 11:47am

Nakanari's got some of the sharpest lines I've ever seen. #NoMaskingTape.

Friday, March 18, 2016 - 3:18pm

Quiccs, Nakanari, and Martian Toys are teaming up for a follow-up to their three custom Spikis brought to NYCC 2015. The trio consisted for an OG TEQ63, a Sonic the Hedgehog version, and a Naruto version.