Posted by
Devin
March 18, 2011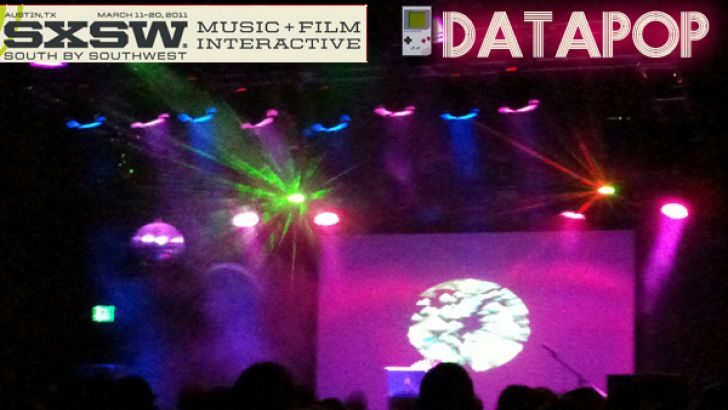 Tonight was Datapop at the Highball, one of my favorite places in Austin. If you've never been to the Highball, imagine a Lebowski style bowling alley with ski ball and arcades, upstairs karaoke rooms, a ballroom stage and a bar all wrapped into a glorious super building. But tonight the Higball was transformed in a video game style rave complete with chiptune DJ's and free games and video game inspired drinks! If your unfamiliar with chiptunes, take driving techno and add classic 8 bit melodies.
Several amazing Dj's had the line up for this event but I was really impressed with Chinese DJ Sulumi, So impressed I even bought one of those archaic discs of music, the people used to call CD's. What can I say chiptune music is still in its infancy and is a bit hard to find. But once your hooked it's for good. Other awesome DJ's that rocked their classic gameboys were texas resident IAYD, and Swedish Artist Covox. Still curious about chiptune music be sure to check out 8bitpeoples for all the best Dj's and info.
Really a great night of classic Nintendo beats and rocking Basslines... also booze!
Similar posts
Friday, March 15, 2013 - 5:33pm

NY brand FLüD teamed up with artist Tristan Eaton and Teenage Mutant Ninja Turtles for a co

Monday, March 11, 2013 - 9:26pm

My old friend Ellis lives in Austin, Texas and I'd say he's a little jaded about the SXSW festival at this point. That's why I was so suprised to find out that he willingly spent three hours in line - in the rain - to meet none other than the Grumpy Cat herself, Tard.