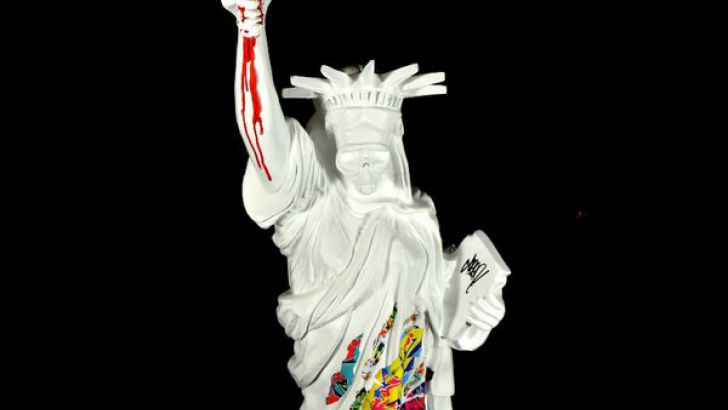 Following on from the "Dem Bonez" custom i posted yesterday is yet another awesome example by Viseone. This time taking that never released Seen designed toy and turning it into the Statue of Liberty. To create this custom Vise used a mixture of Apoxy clay, acrylic and collaging techniques. He used a fiberglass statue as the base and re-sculpted the face, replacing the torch with the head of the Seen toy.
Over all i think this piece turned out well, my main criticism is that liberty's face looks a little low, would have been nice to match those brows up.
Similar posts
Friday, May 12, 2017 - 9:41am

Clutter Gallery is proud to announce It Sees All, a solo show by Yu Maeda!!