Posted by
Nick
May 23, 2011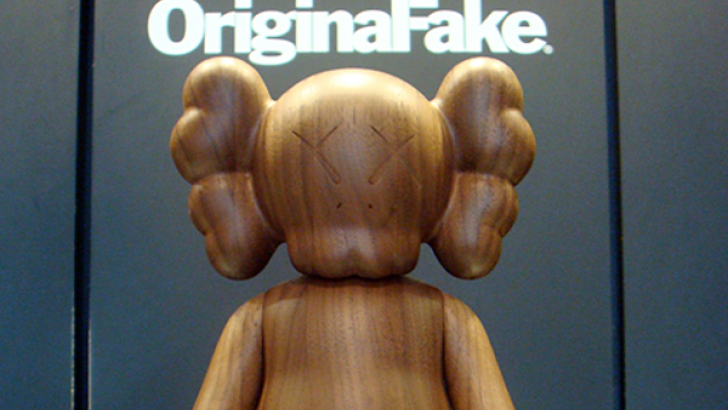 The wooden editions of KAWS figures are stunning and as soon as you see this Wooden Companion produced by Medicom in collaboration with furniture house Karimoku, the instant reaction is: 'I WANT ONE!' However, you then hear that it's pricetag is in the $3,000 region which then produces the reaction of: 'hmmm.... i can live without it i guess'. Or at least it did with me. More info....
Only 100 of these bad boys will be produced, standing just 30cm tall all signed and numbered by the artist. A real nice figure to be sure but after the fiasco of the multiple Spongebob prints and their ever increasing pricetags i can't help but feel that any Kaws purchase these days is an absolute kick in the teeth price wise. Yeah its a wicked figure but $3k for a 30cm tall figure? thats more than a tad extreme. If you got the spare cash to splash then i applaud you, it'll be a real highlight for any collection (if you can get in there before Pharrell sweeps in and buys one for each of his homes) -
plus i can't help but feel that on KAWS current form there will be a dark wood version in a months time - and that one will of course be $4,000. #robdogginbastards
Similar posts
Wednesday, April 11, 2018 - 11:07pm

Clutter Gallery is proud to bring a unique sales event to our collectors!

Wednesday, November 9, 2016 - 1:39pm

The ninth installment of Medicom's Vinyl Artist Gacha series is getting contributions from both Shoko Nakazawa and Konatsu!